Passengers Cars
Thinking about getting the New York Driver License?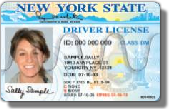 We will train you and assist you to learn drive, pass the DMV written test and Practice Road Test. With Northside Driving School, you will become safe and self-confident driver!
FREE Commercial Driver Training
We specialize in commercial driver training. Our experienced and College educated instructors will train you to operate commercal vehicles. After the graduation , we can also assist you with the job placement.
New – CDL Online!
Get your class A, B, BP, C, S permit easy! Study CDL online to pass the DMV written test!

DMV Services
Save a trip to DMV. We offer full line of services such as

Car registration, titles , plates and much more! Our service is one of the fastest – in most cases your paperwork is ready for you on the next business day by 4 PM. And the price? More then affordable!
Call
718-418-0342
to learn more!